Below information will guide you to:
● Why Register Trademark in China?
● Documents Required & Registration Procedure of Trademark

Why Register Trademark in China?

Trade marks identify products and services of an enterprise. They stand for the quality of an enterprise and are part of the company's intellectual property, just like patents. A strong trade mark is a valuable asset.

There are a number of distinct advantages associated with registering your trademark rather than simply relying on common law or unregistered rights.

1. Securing exclusivity
Registering your trademark is the quickest and most cost-effective way to ensure legal exclusivity for the use of your name or logo etc. Registering a trademark for your business or product name is similar to obtaining a certificate of title in relation to land.

Registering your trademark significantly reduces the risk of being prevented from using your name or logo by other traders. One of the most emotionally draining and expensive things that can happen to anyone who owns a brand is receiving a 'cease and desist' letter from a lawyer which requires you to stop using the name which you thought you owned.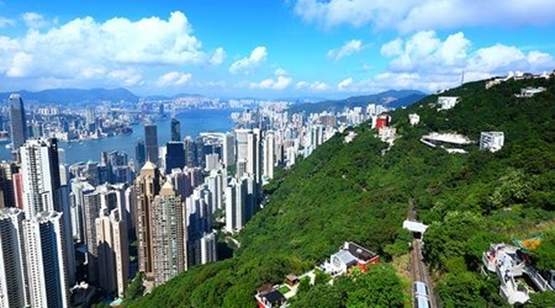 2. Geographical coverage
Registering your trademark usually gives you nation-wide protection instead of rights that are restricted to the specific areas or regions in which you trade. Further, if you want to expand overseas, this gives you a good platform to obtain rights in other countries – even before you commence trading in those countries.

3. Deterring and preventing others
Trademark registration deters other traders from using trademarks that are similar or identical to yours in relation to goods and services like yours (referred to here as 'conflicting trademarks'). This benefit manifests itself in a number of ways:

(1). Before other traders choose their brand names
Being able to use the ® symbol puts others on notice of your rights, and being registered means that others can find your trademark when searching the official register before choosing to commence using a particular name. This makes it much less likely that they'll choose to use a conflicting mark in the first place.

(2). When other traders seek to register their brand names as trademarks
Having your trademark on the register makes it likely that trademark examiners will refuse to register conflicting marks. If (despite this) another trader is able to convince a trademark examiner to accept the mark for registration, having a prior registered mark gives you a strong right to oppose the registration before it's officially entered on the register.

(3). When you discover another trader using a conflicting mark in the market place
Having a registered trademark makes it much easier, quicker and cheaper for you to prevent other traders from using conflicting trademarks. Often one or two 'cease and desist' letters from your lawyer will be sufficient, but if it is not, the process of taking someone to court under the Trade Marks Act 1995 is much less expensive than the options for owners of unregistered trademarks.

4. Protecting yourself from infringement claims

5. Controlling the use of your brand by others
Registering your trademark makes it a lot safer and easier to license the use of your trademark to others (e.g. manufacturers, distributors, franchisees etc.).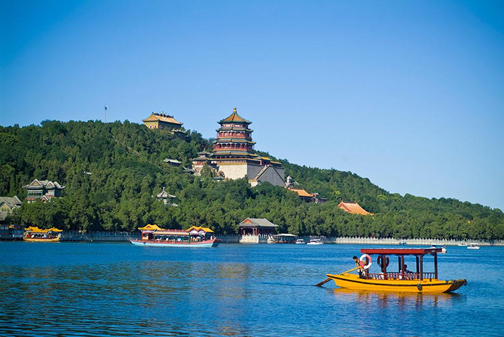 6. Capturing the value of what you create

Holding a registered trademark significantly increases the value of your brand to potential purchasers, and hence any purchaser of your business is likely to pay much more for the goodwill that you build up.

7. Securing the co-operation of third parties
Registered trademark owners are much more likely to secure the co-operation of third parties in the protection of their rights.

(1). Other traders
For example, Google will act to prevent traders from bidding on 'key words' that contain your registered trademark. Facebook may remove or reclaim user names that infringe your registered trademark. EBay will act to take down listings which infringe your trademark.

(2). Australian Customs Service
Once you register a trademark, the Australian Department of Immigration and Border Protection (formerly the Australian Customs Service) will allow you to file a 'Notice of Objection' to the importation of goods which infringe your registered rights. You'll be notified of any unauthorized shipments of goods containing your trademarks which are being imported into Australia, and those goods can be held in port while you decide what you want to do.

China's Trademark Law

1. How to protect your trademarks and service marks in China?
In China you must register your trademark with the Chinese Trademark Office in order to protect your exclusive rights to that trademark in China.

The Chinese trademark law system is different from the U.S. federal trademark law system. The Chinese Trademark Law provides: "Any natural person, legal entity or other organization intending to acquire the exclusive right to use a trademark, including service mark, shall file an application for the registration of the trademark with the Trademark Office".

2. What types of signs can be registered trademarks?
Any visual sign, if it can be used to distinguish the goods or service of one natural person, legal entity or any other organization from that of others, including any word, design, letters of an alphabet, numerals, three-dimensional symbol, combinations of colors, and their combination, may be filed for registration.

One important change is that before 2002, three-dimensional symbols or combinations of colors could not be registered as trademarks in China, and now this category is readily available. Needless to say that, some special words or symbols, like countries names, international organizations names and symbols, such as the Red Cross, may not be registered as trademarks

3. Application First Principle
This principle says that where two or more applicants apply for the registration of identical or similar trademarks for the same or similar goods, the Trademark Office will approve the trademark application which is first filed. Where applications are filed on the same day, the preliminary approval shall be given to the trademark which was the earliest used, and the applications of the others shall be rejected and their trademarks shall not be published.

Apparently, where the registration of a trademark which has been applied for is identical with or similar to the trademark of another person that has, in respect of the same or similar goods, been registered or, after examination, preliminary approved, the Trademark Office shall refuse the application and shall not publish the said trademark.

4. The term for a registered trademark and trademark renewal
The period of validity of a registered trademark shall be ten years, counted from the date of approval of the registration.

If the registrant intends to continue to use of the registered trademark beyond the expiration of the period of validity, an application for renewal of the registration shall be made within six months before the said expiration. Where no application therefore has been filed within the said period, a grace period of six months may be allowed. If no application has been filed at the expiration the grace period, the registered trademark shall be canceled.

The period of validity of each renewal of registration shall be ten years.

5. Trademark Licensing
Any trademark registrant may, by concluding a trademark license contract, authorize other persons to use his registered trademark. The licensor shall supervise the quality of the goods in respect of which the licensee uses his registered trademark, and the licensee shall guarantee the quality of the goods in respect of which the registered trademark is used.

Where any party is authorized to use a registered trademark of another person, the name of the licensee and the origin of the goods must be indicated on the goods that bear the registered trademark.

The trademark license contract shall be submitted to the Trademark Office for record.



6. Trademark Infringements

The following acts shall constitute an infringement:
(1) To use a trademark that is identical with or similar to a registered trademark in respect of the identical or similar goods without the authorization from the trademark registrant
(2) To sell goods that he knows bear a counterfeited registered trademark
(3) To counterfeit, or to make, without authorization, representations of a registered trademark of another person, or to sell such representations of a registered trademark as were counterfeited, or made without authorization
(4) To replace, without the consent of the trademark registrant, its or his registered trademark and market again the goods bearing the replaced trademark.
(5) To cause, in other respects, prejudice to the exclusive right of another person to use a registered trademark

7. If your trademark right is infringed, what can you do?
If your trademark right is infringed, firstly, you can resolve the dispute through consultation; if you are reluctant to resolve the matter through consultation or the consultation fails; secondly, you may institute legal proceedings in the People's Court or request the administrative authority for industry and commerce for actions.
The Administration of Industry and Commerce (AIC) plays an extremely important role in China to assist business entities and individuals in resolving trademark disputes and infringement claims. AIC operates on national, provincial, county, and municipal levels, and is the key government agency that is responsible for corporations registration, fair competition, trademark administration, market supervision, and exercises other important functions. The AIC has the administrative authority to investigate and handle any acts of infringement of the exclusive rights to use a registered trademark according to law.
When an infringing act is constituted, the AIC shall order the infringer to immediately stop the infringing act, confiscate and destroy the infringed goods and tools specially used for the manufacture of the infringing goods and for counterfeiting the representations of the registered trademark, and impose a fine. Where any interested party is dissatisfied with the decision on the matter, it or he may file a lawsuit in the People's Court according to the Administrative Procedure Law of the People's Republic of China.

8. Criminal Penalty
If any party uses without the authorization from the trademark registrant, a trademark identical with a registered trademark, and the case is so serious as to constitute a crime, he shall be prosecuted, according to law, for his criminal liabilities in addition to his compensation for the damages suffered by the infringe.

Below information will guide you to:
● Why Register Trademark in China?
● Documents Required & Registration Procedure of Trademark


If you have any questions about your China business, please feel free to contact us for free.
Contact us in Shanghai, Beijing, Shenzhen or HK for more details:


Jilian Consultants
Telephone:+(86)21- 6071 0208
Email:info@ijilian.cn
Address:Rm2008, O.T.C Building, No.912,
Rd Gonghexin, Shanghai, China.


Our consulting specialist:
Ms. Charlotte Li (English & Mandarin)
Mobile: +(86)158 2143 8339
Email: charlotte.li@ijilian.cn
Skype: charlotte.li
WhatsApp: +86158 2143 8339


Ms. Aliena Wan(English & Mandarin)
Mobile: + (86)18721579300
Email: awan@ijilian.com
Skype: Aliena Wan
WhatsApp: +8618721579300
Office Time: Monday to Friday 0900AM-1700PM (GMT+8)