Jilian Consultants is a professional and experienced consultancy firm located in Shanghai, providing solutions to its clients worldwide. With our qualified, experienced and multilingual team, we are able to provide assistance in areas of finance, taxation, investment, corporate law and company management of the highest efficiency and reliability to maximize our clients' commercial competitiveness whilst minimizing their legal risks.

Company Formation



Jilian
has helped their clients to incorporate companies in various jurisdictions with fast and legal procedures. Jilian can provide their clients full scope services including registered address, company secretarial service, bank account opening, local directors and nominee shareholders to meet all the requirements came from the clients. With our offices in Shanghai and overseas, upholding the philosophy of "Always the Best Solution", we provide company formation in HK, mainland China and overseas company registration for Chinese and foreign investors. Besides our company secretary service can further assist our clients in their subsequent operations.
Taxation Advisory

Jilian
provides a wide range of accounting services including bookkeeping and preparation of management accounts. Furthermore, statutory auditing of financial statements can be provided with local experienced CPAS as required by the applicable regulation. Jilian consultants fully understand the taxation laws of Mainland China, HK and overseas countries and have experience in tax practices and tax advisory. With sound knowledge of clients' businesses and industries, we can assist clients in solving tax issues from Mainland China, HK and overseas countries, and identify operating risks and opportunities for clients. We also help clients enhance their compliance, improve cash flow and seek more tax preferences. In addition our consultants are committed to planning innovative and complete tax schemes with professionalism and care for the different situations of every client; we also provide professional advice with respect to multinational group taxation, indirect tax and personal tax and other issues, and tax-saving opportunities. We seek to further assist in integrated taxation arrangements between HK, Mainland China and international taxation, aiming at reduction of tax charges for our clients.
Our Services Include:

● Corporate Tax Advisory
● China Tax Services
● Cross-Border Investment Tax Structure Planning
● Multinational Enterprises Tax Services
● International Personal Tax Services
● Tax Disputes Settlement Scheme
Trademark Registration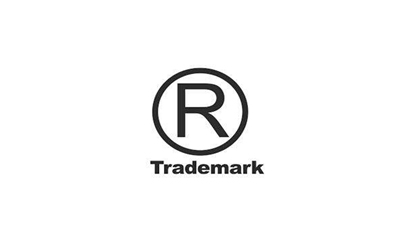 Jilian
assists the clients with trademark checkup, trademark registration, trademark renewal, and studies of the Precedents of the trademark which can help the clients successfully prevent others from acquiring trademark rights in your trademark. Meanwhile, Trademark Registration, as a means of brand protection, is taken seriously by investors in various countries. Brand protection is a kind of region specific protection and different countries have different requirements for trademark registration. A comprehensive strategy and implementation plan for overseas trademark registration is of vital importance for an enterprise to expand into overseas markets.
Jilian
provides trademark application and registration services in China and worldwide, and deals with various issues for our clients during the course of the complex International, HK and China trademark application process.
HR and Payroll Services

Jilian
offers in collaboration with local staff recruitment, employment contracts, payslip preparation and employer tax declaration services.
Our Services Include:

Human Resource Planning
Function and Duty Analysis
Recruitment of Appropriate Talents
Salary Issuance
Work Permit and Residence Permit

Jilian
assists the legal representatives, foreign employees and their family members successfully applied work permit and residence permit which allows them to work and live in China legally. We have years working experience on advisory, with our persistent efforts, our customer service already around the world, including many typical enterprises, like PANSHI HK, BENEGORY etc. We are qualified to provide you a professional service. If any question, please feel freely to contact us.

If you have any questions about your China business, please feel free to contact us for free.
Contact us in Shanghai, Beijing, Shenzhen or HK for more details:


Jilian Consultants
Telephone:
400 1600 899
Email:info@ijilian.cn

Complaints and Suggestions
Wechat/Mobile:+ (86)187 2157 9300
Email:awan@ijilian.com
WhatsApp:+86187 2157 9300
Office Time: Monday to Friday 0900AM-1700PM (GMT+8)